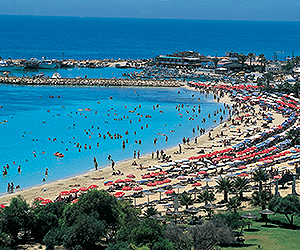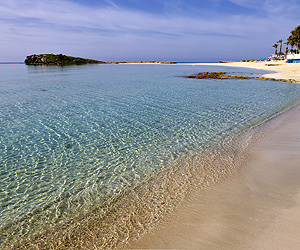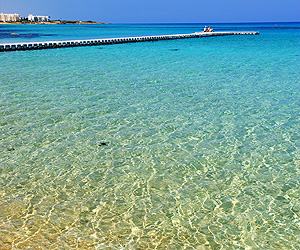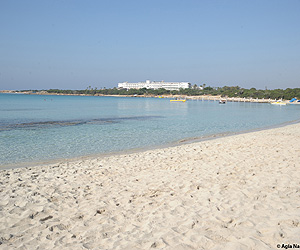 Ayia Napa Cyprus Holidays
Ayia Napa was once a quaint fishing village, it is now better known as a tourist haven that attracts both the young and the young at heart! The resort boasts three long white sandy beaches, the most famous of which is Nissi Beach and the crystal waters are the resort's big draw when it heats up in the summer months!

There is a stunning 16th century Venetian monastery that overlooks the harbour in Ayia Napa town and although this is the backdrop to the resort, once there you will see that Ayia Napa is firmly in the 21st century. At night, Ayia Napa comes to life with the main square coming alive with elaborate party nights at legendary clubs.Transfer from Paphos Airport: 180km, 2 hour and 10 minutes.