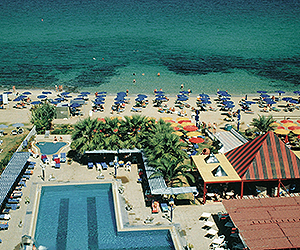 Protaras Cyprus Holidays
Protaras is an ideal holiday location for families and couples alike. Famous for its long stretches of sandy beaches and crystal clear water, Protaras comes into bloom in the springtime and has its very own flower festival, the "Anthestiria".

Enjoy the natural beauty of the area on many hiking trails, sample local cuisine in one of its many tavernas or restaurants, dance the night away at one of the local discos or visit a traditional "Bouzouhi" club and relax with a glass of excellent local wine.ransfer from Paphos airport approximately 2 hours and 15 mins.