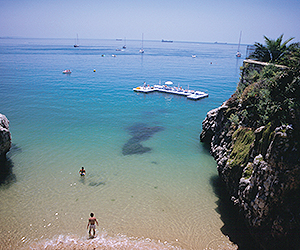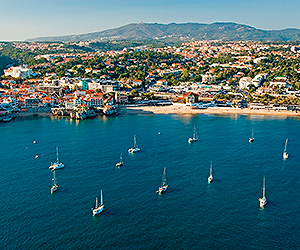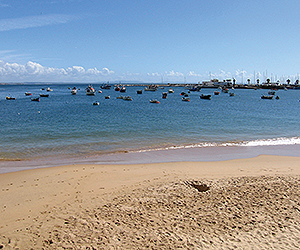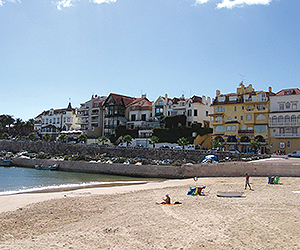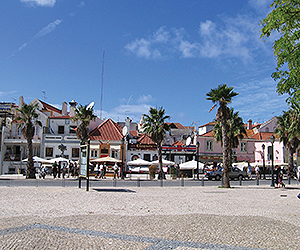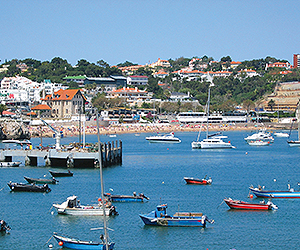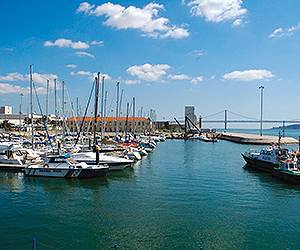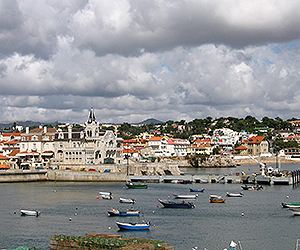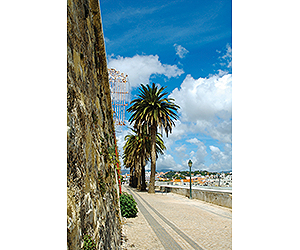 Cascais Lisbon, Portugal Holidays
Cascais lies just 30km west of Lisbon. Once a quaint fishing village and now a colourful, pretty and cosmopolitan holiday town with elegant pedestrianized streets, fashionable shops, restaurants and bars. The coastline surrounding Cascais offers a variety of beaches from family friendly with calm waters and soft sands to wild and rugged surfing beaches.

There is a large yacht harbour and several small sand beaches in and around the town. You will still see some of the old colourful fishing boats bobbing about on the waters. The magnificent famous sandy beach of Guincho is within easy reach. It is favoured amongst windsurfers and often a venue for competitions. While Tamariz beach is best for those wanting to relax. Many of the beaches are within walking distance of the town centre while others can be easily reached using public transport or hiring a car. A waterfront boardwalk connects Cascais beach to Estoril and makes for a perfect afternoon stroll.

In addition to its beautiful beaches Cascais offers visitors a great selection of restaurants, ancient architecture, free museums and well maintained parks. The chapel of Saint Sebastian is well worth a visit. Not only is it an historic chapel but also a free museum with several rooms housing various exhibits including some of Portugal's most important artworks.

Cascais enjoys a sophisticated nightlife and attracts jetsetters from all corners of the globe. There are plenty of late opening bars and restaurants downtown. The docks area is approximately 15 minutes away from downtown and offers more bars and disco bars. A popular area with the chic and trendy. There are plenty of shopping opportunities in Cascais between its two shopping centres, souvenir shops and local markets and stalls. With its 3 palaces (the Moorish ruins, the National Palace and Pena Palace) Sintra is regarded as one of Portugal's best tourist destinations. It is only a short drive from the town centre and a very popular day trip.
Cascais Transfer
Transfer time from Lisbon airport approx. 1 hr.

Municipal tax €2.00 per night up to max of €14.00 for over 13 years or older, paid on arrival