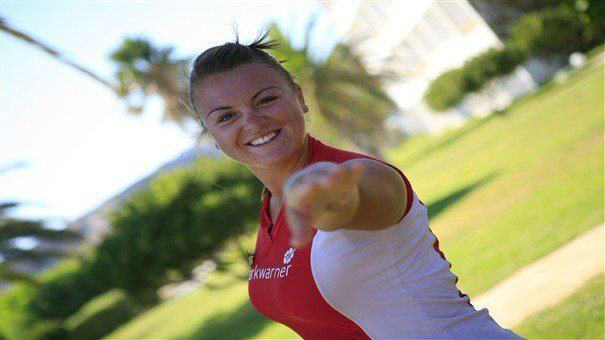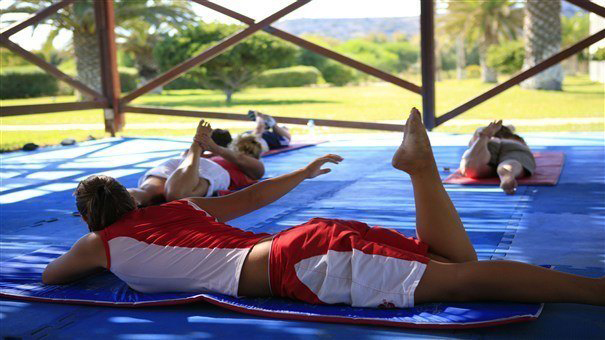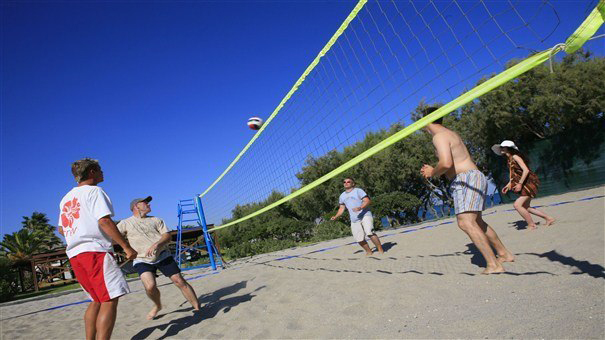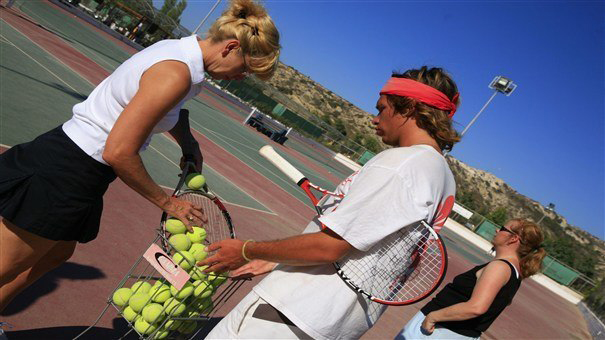 Activity Holidays with Mark Warner
Discover a world of difference waiting for you in the Mediterranean this summer. A Mark Warner holiday offers the perfect mixture of watersports, tennis, mountain biking, fitness, fun and relaxation – all of which make for an unforgettable holiday.
We have a whole host of activities on offer, most of which are included in your holiday price. For sheer exhiliration, nothing beats being out on the water. And when it comes to watersports, we've got everything covered. Our qualified watersports staff are on hand to help with first class FREE tuition, and at most of our beach resorts we offer RYA sailing and windsurfing courses, so you can head home with a qualification as well as a tan. If you prefer a game or two of tennis, or feel it's time to improve your strokes, you'll find our facilities and resident coaching staff are outstanding. With over 30 tennis courts spread across our resorts, there is plenty of tennis for everyone. We have a variety of coaching courses to choose from or private one-to-one tuition. Please note that RYA and tennis courses are at additional cost.
The popularity of mountain biking has grown over the years, and that is why we offer guided tours and mountain bike hire for FREE for all those wanting to join in. What's more, our new fleet of GT Avalanche bikes are the perfect specimen to take on mountainous terrain or coastal routes.
And kids aren't left out of the action. There's a full programme of daytime activities and evening entertainment included in their daily children's clubs. Youth RYA courses and junior tennis lessons are also available at a small additional cost.
Activities at Mark Warner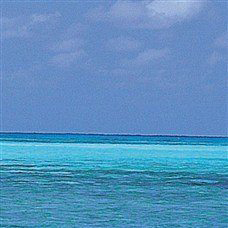 Activities
For sheer exhilaration, nothing beats being out on the water. And when it comes to watersports, we've got pretty much everything covered.
Our Beach Resorts are handpicked for their ideal location and weather conditions plus we have first class experienced RYA qualified instructors who are here to help and to look after your safety whilst you are out on the water.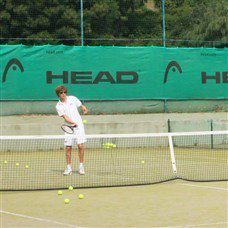 Tennis
Whether you want a gentle knock up, a social game or lessons from our resident coaching staff our tennis centres at our Beach Resorts have something for everyone.
Choose from LTA endorsed group coaching programmes to Intensive Tennis weeks and Junior programmes. We provide free loan of the latest HEAD racquets and balls for coaching and casual play.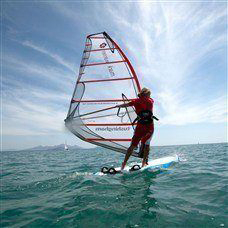 Windsurfing
With Free windsurfing tuition included at our Beach Resort, there's no excuse not to have a go. Whether you are experienced or just starting out, our range of free clinics, private lessons and RYA courses give you the opportunity to master the sport.
We have a wide selection of boards to suit all abilities for both adults and children, from high volume teaching boards to shorter wide style low volume free-ride boards. Our RYA qualified staff are always on hand to rig and de-rig your board and carry it down to the water for you.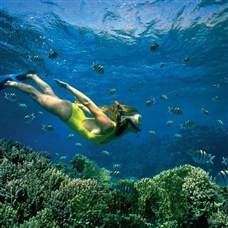 Scuba Diving
With resorts around the Mediterranean, we have a variety of good diving locations for you to choose from.
We have PADI dive centres in Greece, Turkey and Sardinia, and our fully qualified and registered instructors are English speaking. If you've never dived before and would like to give it a go, we offer a free try dive session at our Beach Resorts in Greece.
Water-skiing and Wakeboarding
Our water-skiing and wakeboarding in Greece proves very popular with adults and children alike.
We use the latest equipment with standard and wide combo skis for beginners and a good selection of mono skis, wakeboards, children's skis and kneeboards.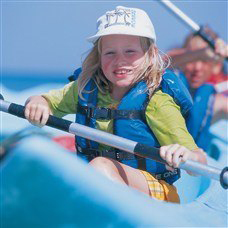 Kayaking
Kayaking is a great way to explore the local coastline as is perfect for those who want to get on the water, but might not be keen to sail and windsurf
All our resorts that offer watersports have kayaks available to take out free of charge. Our fully qualified instructors will help you carry your kayak to the water and even offer you a few tips and pointers if needed. There is no time limit and you can spend as long as you want out on the water.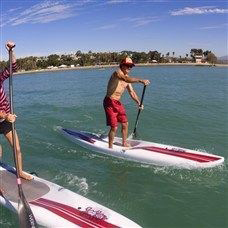 Stand-up Paddleboarding
Stand-up Paddleboarding benefits athletes with a strong 'core' workout. SUP'ing is gaining in popularity as celebrities are sampling the sport, and cross-over athletes are training with SUP. Another reason for the rise in popularity of SUP boarding is that, unlike surfing it's very easy to learn. Within one hour you can become very comfortable in the water and on your board.
We have Starboard SUP boards available for guests to use free of charge at a number of our resorts. It's a great way to get out on the water and is easy to master quickly.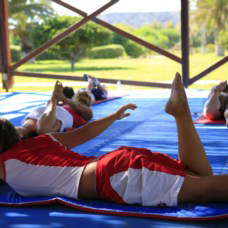 Fitness Program
We have a full schedule of fitness and activities throughout the day at all of our Beach Resorts.
Enjoy a morning run accompanied by a morning stretch session for the body and mind, or an up tempo aerobics class for a more energetic workout. For those that enjoy a bit of team sport, there is always a daily beach volleyball or waterpolo match.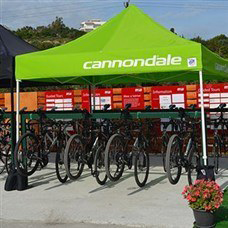 Mountain Biking
We have free mountain biking available at selected Beach Resorts in Greece, Corsica, Sardinia and Portugal.
Choose to go it alone and explore the local area, or join one of our very popular, free guided mountain biking tours.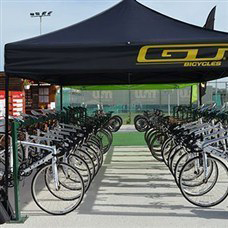 Road Cycling
New to Levante Beach Resort
Guests can take to the island's smooth, traffic-light open roads on one of a brand-new fleet of road bikes. Great local routes include the hills rising up behind the hotel with their fabulous sea-views.
Choose from an entry-level aluminium GT GTR Series 4.0 or upgrade to a premium fully carbon-frame Cannondale SuperSix Evo 105 6, whether you hanker to explore under your own steam or take a guided tour. The latter, ranging from intermediate to challenging, will last 1 to 4 hours and covers 20 to 75km
GT GTR Series 4.0 €10/20 half/full day Cannondale SuperSix Evo 105 6 €30/50 half/full day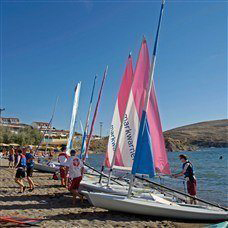 Sailing
Whether you're looking to gain a qualification or you're just sailing for fun, our sailing holidays are suitable for everyone. With first class tuition from Royal Yachting Association (RYA) instructors and a superb selection of sailing craft at our Beach Resorts, you can learn to sail at stunning beach locations in Turkey, Corsica, Sardinia and Greece.