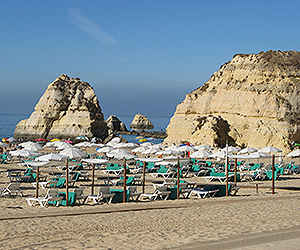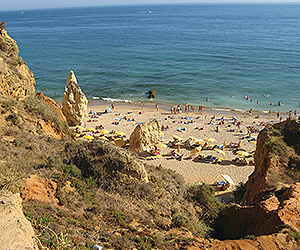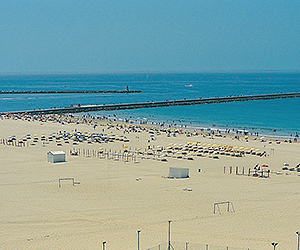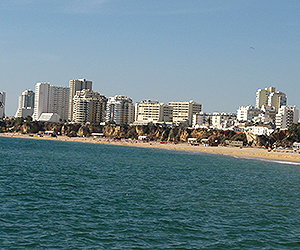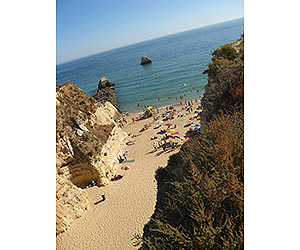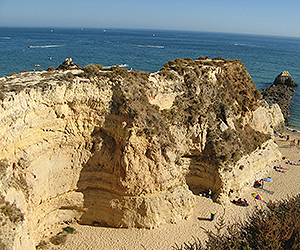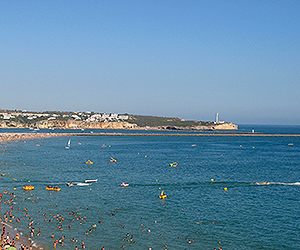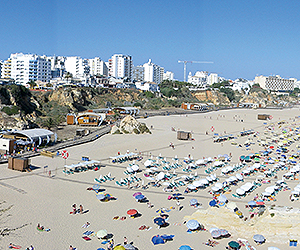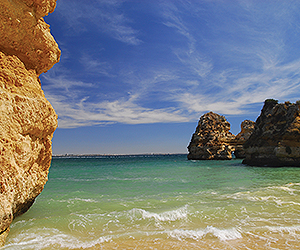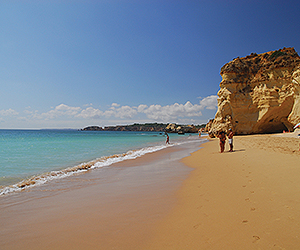 Praia da Rocha Algarve, Portugal Holidays
Praia da Rocha is the Algarve's best known and longest established resort. It is located just to the south of Portimao in the western Algarve. A lively and vibrant resort that caters equally for families and party go'ers. It offers a very large golden sandy beach, a huge choice of restaurants, bars, cafes, nightclubs, shops, water sports and a casino.

Our choice of Praia da Rocha accommodation will suit all budgets and requirements. Choose a Praia da Rocha hotel or holiday apartment in this popular resort for your Algarve holiday.

The beach is long and wide with a wooden boardwalk running the full length. It is backed by limestone cliffs and at the bottom of the cliffs you will find a host of restaurants, beach bars and cafes. There are plenty of water sports to enjoy, from jet skis to pedaloes to the infamous banana boat! Several boat trips are available also. You can access both Praia do Vau beach and Praia do Alemão through a tunnel from Praia da Rocha beach. Next to the beach is the marina. A lovely place for a stroll, check out the boats and have a bit to eat or a cool refreshing drink.

The hub of activity at night time is along Tomás Cabreira Avenue which runs along the top of the beach. You'll be spoiled for choice when it comes to deciding where to eat with both Portuguese and all sorts of international food on offer. There are shops, disco bars and nightclubs a plenty also. The casino is also a popular night time venue giving you the chance to enjoy a show, dinner and then dance or gamble the night away! Praia da Rocha is centrally located allowing you to the enjoy the many other attractions the Algarve has to offer.
Praia da Rocha Transfer
Transfer time to Praia da Rocha from Faro airport is approx. 1 hour 30 minutes