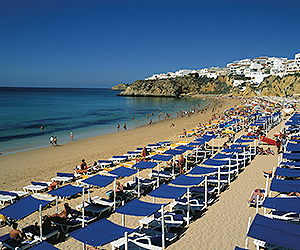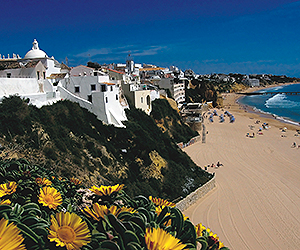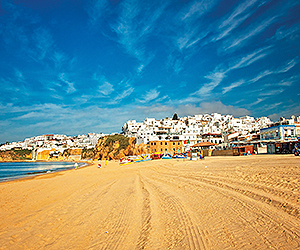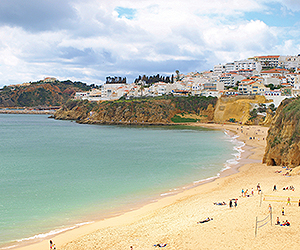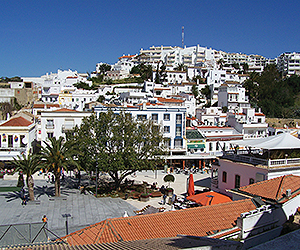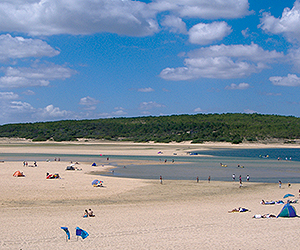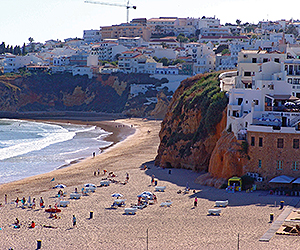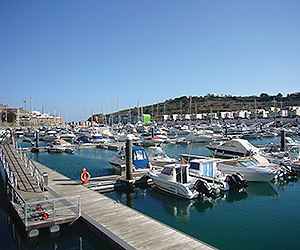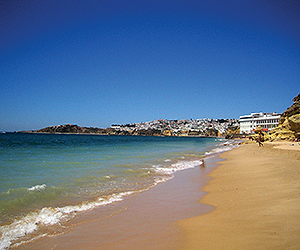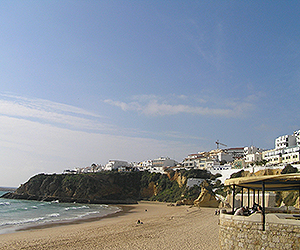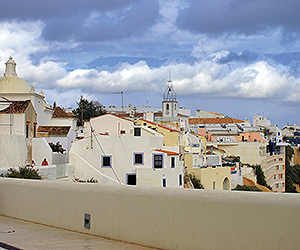 Albufeira Algarve, Portugal Holidays
Albufeira is one of the busiest resorts along the Algarve. Offering a wide range of accommodation, along with its abundance of restaurants, bars, shops, lively nightlife, marina, water sports, golf courses and sandy beaches, it is very easy to see why! It really does have something for everyone! Albufeira provides a range of hotels and holiday apartments to suit all budgets.
The muncipality of Albufeira boasts over 20 beaches, each different in terms of their setting and facilities offered but, Fisherman's Beach (Praia dos Pescadores) and Albufeira Beach (Praia do Túnel) are probably considered the 2 main beaches. A variety of restaurants and bars overlook both beaches. Both boast the notable 'blue flag' rating, offer a variety of water sports and sunshade rental.
Albufeira marina is located on the western outskirts of the town. Many, if not all, of the buildings are painted in bright pastel colours so you can't miss it! Here you can find shops, bars and resturants a-plenty. It is also a meeting point for the many excursions Albufeira offers; including boat trips, dolphin safaris, fishing trips and water sports.
The traditional narrow streets with whitewashed houses and a lovely central square surrounded by shops and restaurants can still be found in the old town of Albufeira. Perhaps take a wander into the Cerro da Vila (medieval area) of the town.
For the night owls out there, the São João area is most known for its nightlife, with a host of bars and nightclubs open until the wee hours! Albufeira is very easy to get around due to its network of local buses.
Algarvian summers are generally hot and dry and winters are mild with little rain. Sunway have selected a range of holiday accommodation in Albufeira (including the quieter area of Santa Eulalia) so get packing and see why Albufeira is visited by so many holiday makers year in, year out!
Albufeira Transfer
Transfer time from Faro airport approx. 1 hour.