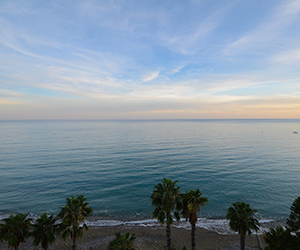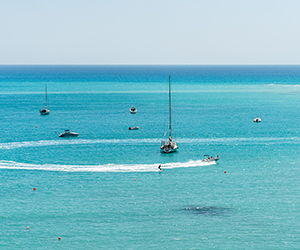 Pissouri Cyprus Holidays
The picturesque village of Pissouri is located in Limassol district, lies about 30 km west of Limassol and is halfway from Limassol and Paphos and is built in a green hillside. Apart from the crystal clear waters that make it so attractive, Pissouri beach also extends in a majestic landscape of outstanding natural beauty that starts from Cape "Aspro" and ends on the other rocky area called "Mavrorotsos". Protected from Cape "Aspro", with its tall vertical sides, this creates a wonderful combination of mountain and sea giving the area its uniqueness.

Local restaurants and souvenir shops are also there for visitors who stay in the unique beautiful area of Pissouri. Pissouri can be characterized as one of the most remarkable tourist areas of Cyprus, because it combines mountain and sea, has all the amenities for a pleasant stay and boasts traditional hospitality and the warm friendly atmosphere. The last few years were devoted to tourism development in the region and especially the beach of Pissouri, which has a special beauty and has been awarded the European Blue Flag.